Last events
FRENCH TECH CAPITAL DAYS 2023
Our attendees have been able to meet VC's, CEO's, Business Angels & Investors and Watch 4 French Tech Startups pitch our world renowned jury in a #sharktank S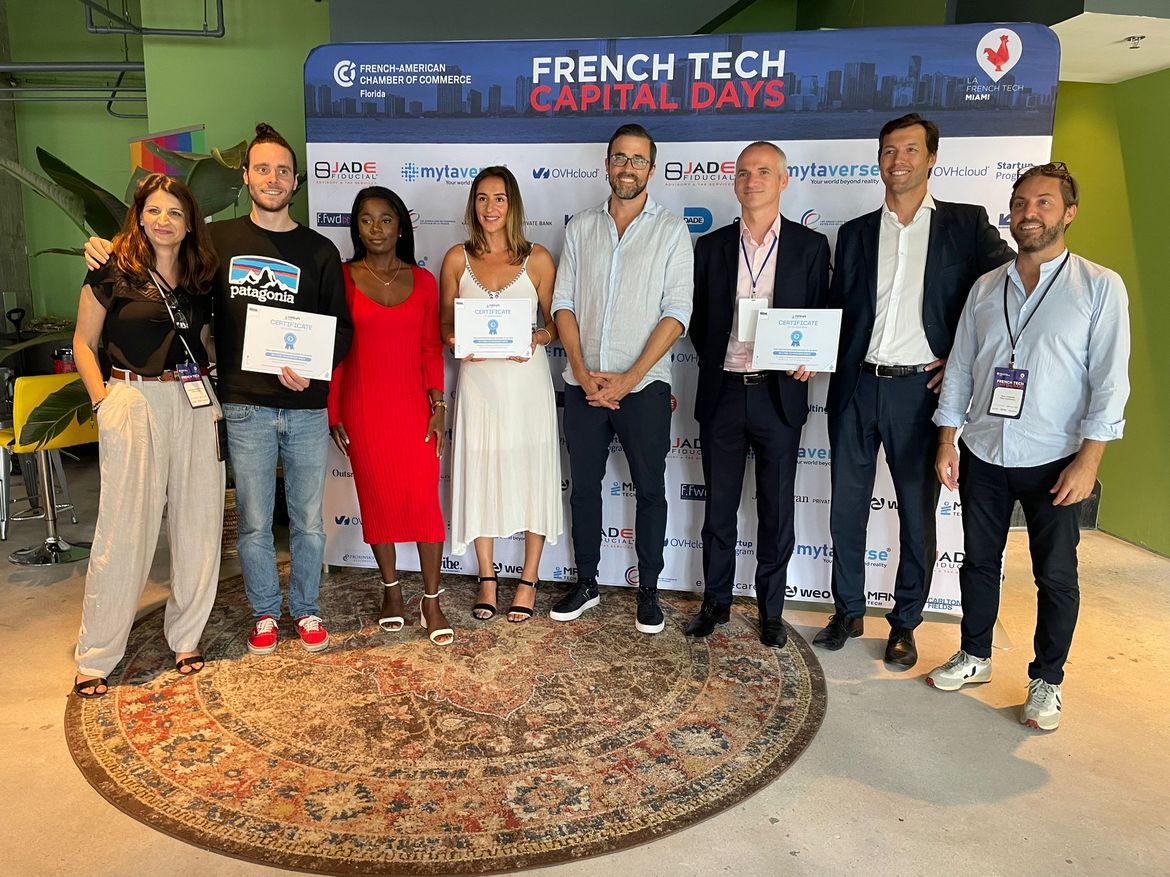 French Weeks Miami 2022
LES POINTS FORTS DE L'ÉVÉNEMENT
After 2 years of social distancing and isolation, we were excited to reunite the French community to celebrate this 15th edition of the French Weeks Miami and meet the new consul, Raphaël Trapp.
French Weeks Miami, launched by the French-American Chamber of Commerce 15 years ago in Miami is organized in partnership with the Consulate General of France in Miami and held under the patronage of the Ambassador of France in the United States.
Every year, French Weeks Miami showcases numerous events, from cultural programs to social and economic networking events, strengthening ties between many local and international partners such as universities, museums and art galleries, festivals, economic organizations, cities, associations and schools.
Thank you to our sponsors & partners :
• French Bee Airline
• BCI Bonneté
• Jade Fiducial
• Massat Consulting Group
• OVH Cloud
• Landquire
• Suze
• Grey Goose
• French & Famous
• Villa Azur
• Nikki Beach
A special thanks to @cafeimagedesign for the beautiful brochure!