Event report
French Weeks 2018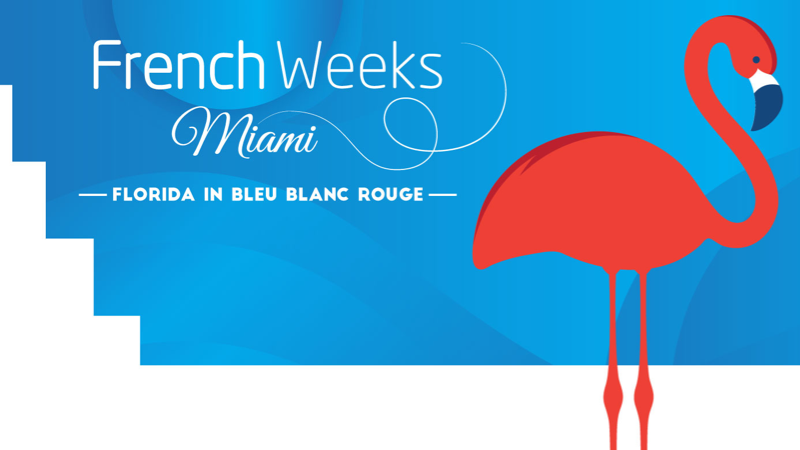 What a success! 2018 Edition of French Weeks Miami's Festival was held from November 8th to 16th. 
WHAT ARE THE FRENCH WEEKS?

French Weeks Miami, launched by the French-American Chamber of Commerce 11 years ago in Miami, is organized in partnership with the Consulate General of France in Miami and held under the patronage of the Ambassador of France in the United States.
Every year, French Weeks Miami showcases numerous events, from cultural programs to social and economic networking events, strengthening ties between many local and international partners such as universities, museums and art galleries, festivals, economic organizations, cities, associations and schools.
In 2018, French Weeks Miami highlight 15 events in 9 days and 27 local french promotions.
Discover the pictures, full calendar and our wonderful sponsors @ www.frenchweeksmiami.com
My Dear Friends, Mes Chers Amis,
I want to express my appreciation to all the individuals, companies and organizations who contributed to the success of our 12th annual French Weeks Miami.
Many thanks to all our sponsors and partners.
I also want to give many thanks to all who donated items for both our silent auction and raffle.
This could not have been done without your generosity.
We cannot express enough our appreciation to our many volunteers who continue to donate their time for our French Weeks Event; a special thank you to the employees of the French American Chamber of Commerce for taking the lead; to our board of directors for the many hours in meeting, planning and working our annual event; and, of course, to our Vice-Presidents, for their support and their willingness to donate their time from their already busy schedule. 


Thank you all for your support helping the French American Chamber of Commerce of Florida and continuing to believe that we can make a difference in our French-American community.
I also take this opportunity to wish you a Happy Thanksgiving.
Alain Ouelhadj
President,
French American Chamber of Commerce of Florida