Events
The Art of Negociation
Deadline for registration:
Thursday 9 April 2020 - 2:30 Pm
Register now !
*please note that booking the event in your calendar does NOT mean that you are registered. You need to register first if you want to attend an event.
In partnership with FACC Houston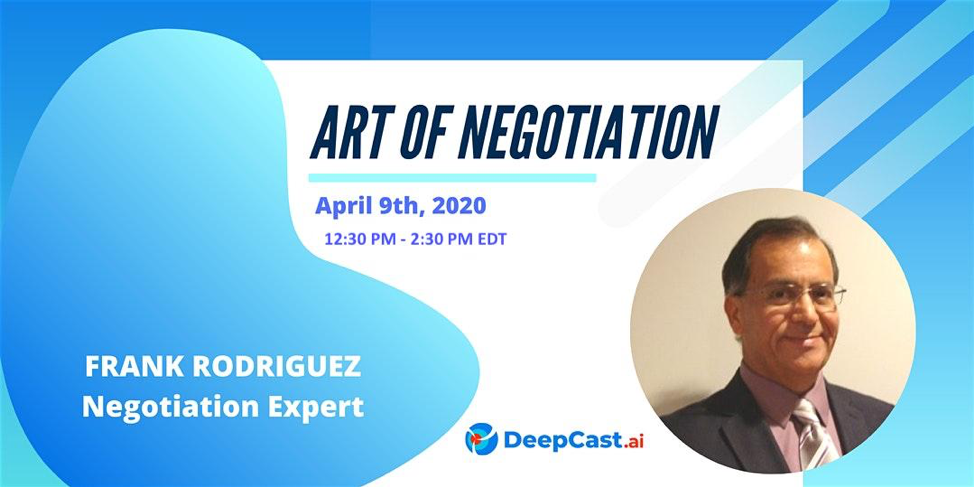 WEBINAR: Thursday, April 9th, 2020
12:30 PM - 2:30 PM EDT
With Frank Rodrigues, Jr.
Senior Business Developer & Negotiation Expert
DeepCast.ai