ONLINE TRADE SHOW Miami, the gateway to the Americas "The Online Business Tour" VIRTUAL EXPO-BOOTH - ROUND TABLES - ONE-ON-ONE SPEED NETWORKING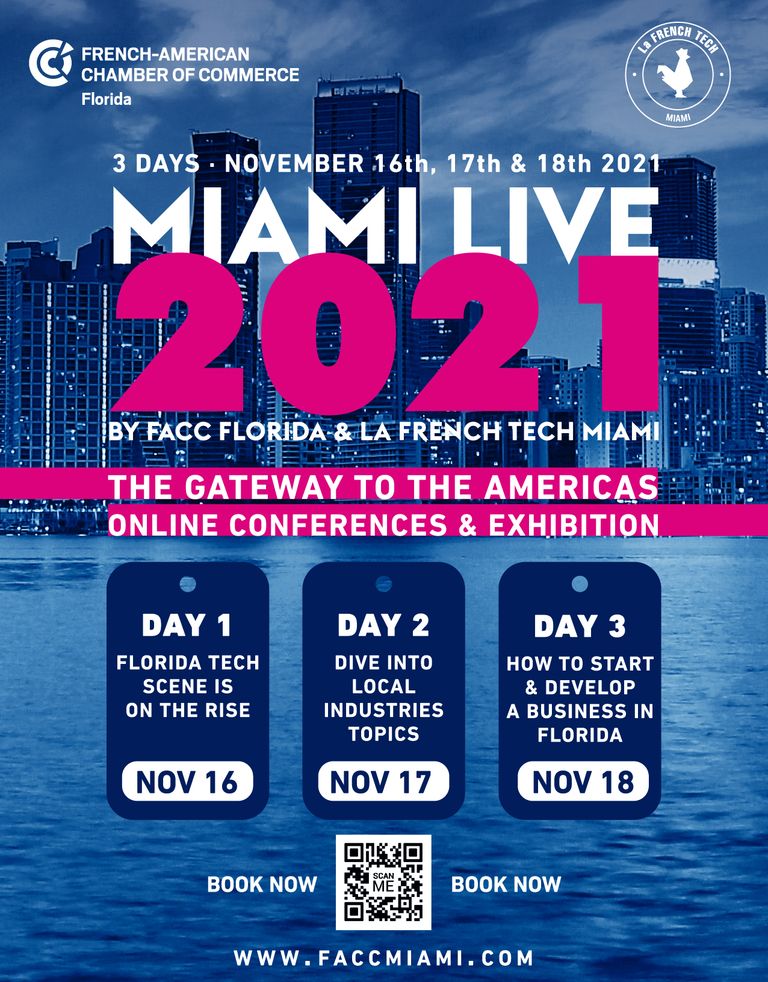 ONLINE CONFERENCES & EXHIBITION
THE ONLINE TRADE SHOW EXPERIENCES
VIRTUAL EXPO-BOOTH - ROUND TABLES - ONE-ON-ONE SPEED NETWORKING

Companies, investors and the country's top minds are finding their way to Miami, catalyzed by the new trends in relocation.
What does this mean for the community? How can Miami ensure it uses this moment to flourish and thrive?

You will know everything by attending to MiamiLive 2021 - Second edition !!
Connect worldwide with founders, entrepreneurs, Institutional Investors, Venture Capitals, Incubators, Associations from United States, Latin America and France.
> +1,000 guests expected
> Tree days of one-on-one meetings
> Chat roulette system / Networking
> 60 Expo-booths discovery
> 20 Round tables
> 50 Speakers and FACC Experts
***Contact usto become an exhibitor ***