LandQuire is an innovative, secure partnership website for land investment opportunities.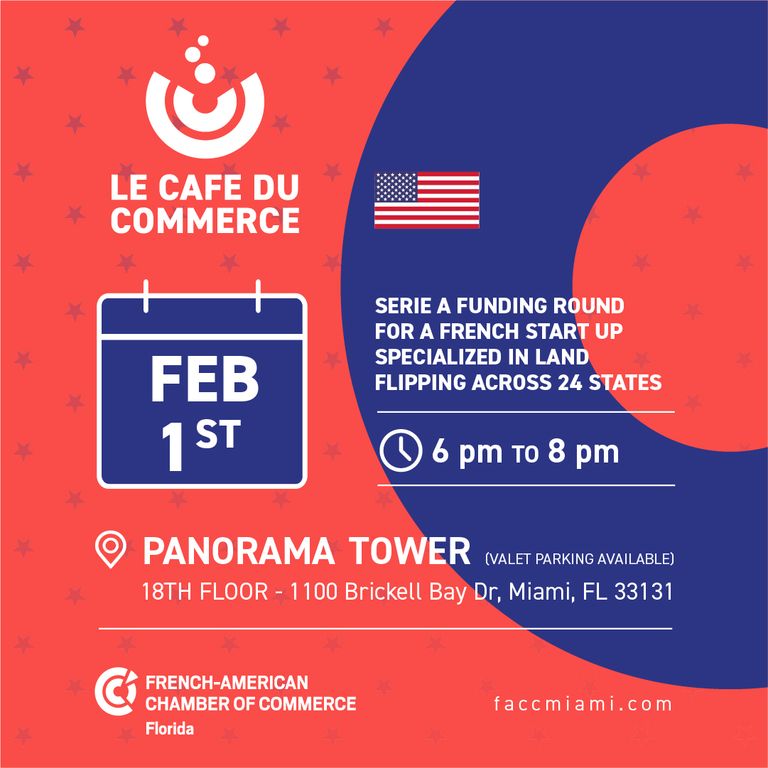 PROGRAM:
6pm Checkin & Networking
6pm to 6.30pm Conference LandQuire
6.30pm to 7.30pm Wine, Cheese/charcuterie appetizer - Networking
Sponsor Wine: MOILLARD & JP. CHENET
LandQuire Management LLC is launching a $3.5 million Series A. equity Offering.
Come meet the team and hear the story of their impressive performance to-date and future plans.
Proceeds from the Offering will be used to fund growth initiatives, data technology innovation, and expansion of global operations to build on LandQuire's strong economies of scale.
LandQuire Management LLC has allocated shares for French investors given demand from the French community, which invested over $6M in LandQuire's real estate offerings in 2021. Now the opportunity arrives to purchase equity in the parent company.
Please join the LandQuire Management LLC leadership team to learn more about this disruptive real estate investment group steadily building market share in a rich vein of the $3T US land investment market.
LandQuire buys undeveloped, undervalued and overlooked commercially viable land parcels throughout the United States, improves entitlements and zoning where practical, and markets them for beneficial arbitrage at resale - sharing profits with investors.
Don't miss this opportunity!