Job Offers
SALES COORDINATOR F/M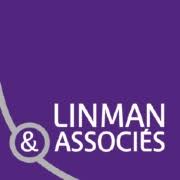 SALES COORDINATOR F/M
As a sales coordinator, your main missions are to:
Support the team in the U.S. and act as interface with the head office based in France to coordinate sales projects,
• Be in regular contact with customers to answer all their commercial, marketing, logistics and quality questions,
• After the integration and training phase, use the company's tools and follow the existing processes concerning sample requests, product logistic, packaging development and reporting.
• Create new customer accounts and complete their listing files,
• Ensure the transition with the current Sales Coordinator (part-time),
• Enter and process customer orders, manage any claim,
• Set up regular reporting of figures and performance indicators, share with the team,
• Establish and follow projects' work path, ensure with the team, that commitments are respected,
• Prepare sample shipments,
• Organize the company's participation in food shows and exhibitions,
• Support the team in all matters related to the company's back office.
What we're looking for :
You have a very good interpersonal skills, you also are adaptable and curious, you show rigor and dynamism to meet the growing needs of the company. You have advanced organizational skills with the ability to handle multiple assignments. You are interested to contribute to the development of the company in delivering the best service.
• Associate degree in Business Administration, Marketing or Sales,
• Minimum of three (3) years of sales experience in an international environment,
• Minimum of three (3) years of experience in customer service/coordinator role in food industry and retail in the U.S.
• Strong proficiency in Microsoft Excel, Word
• Strong verbal and written skills in English and in French.
---
-Some of our benefits :
o o o o o o
-Competitive salaries, Heavily subsidized medical, dental, and vision, 401k, PTO, Small, cross-functional teams, Strong emphasis on collaboration & mentorship.
We create a strong team and a welcoming workplace by valuing diverse perspectives. Every role in our organization is supported and valued equally, without regard to location or background.
How to apply:
please send me your application to: ll@l ll@linmanetassocies.fr
CWD IS HIRING!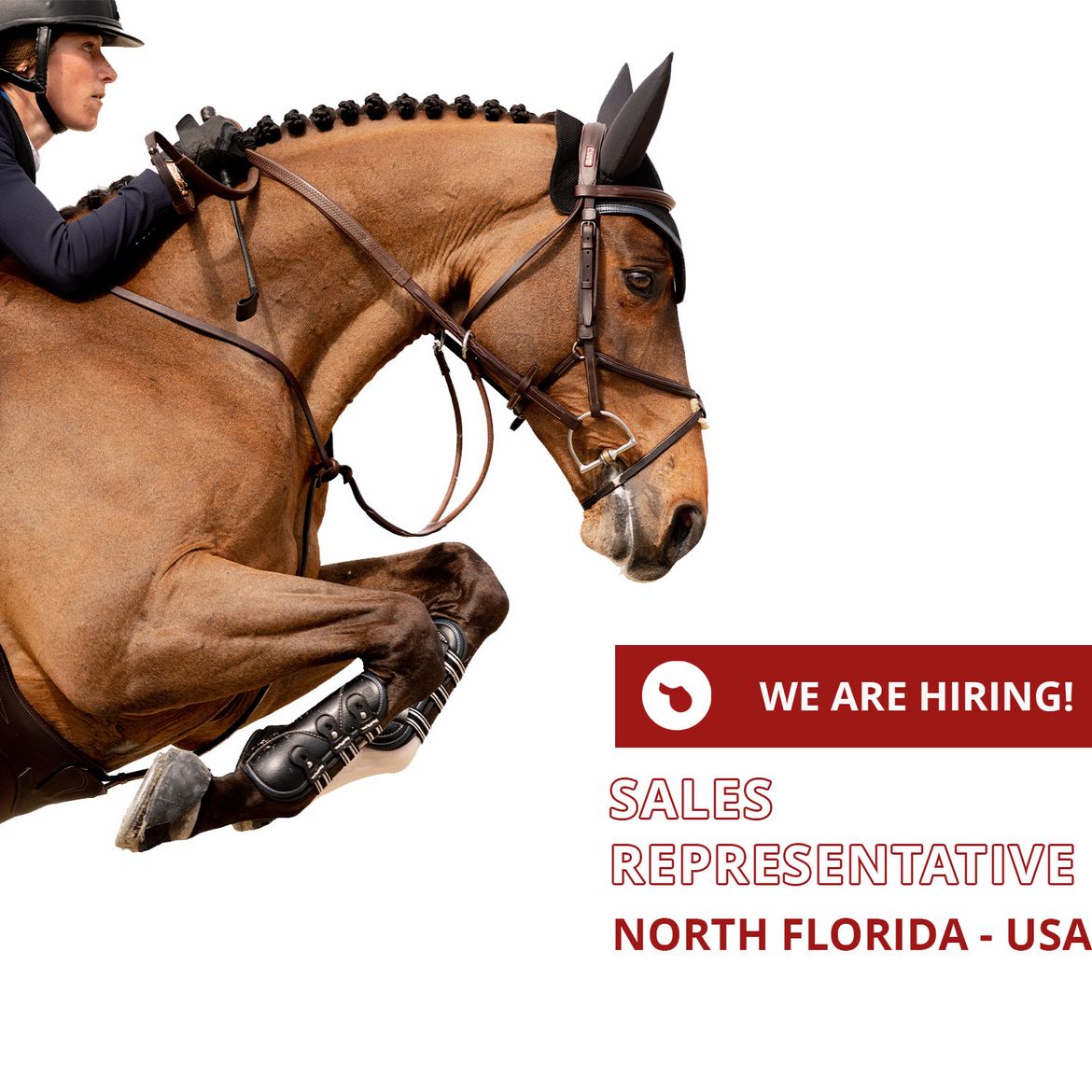 JOB OFFER 180°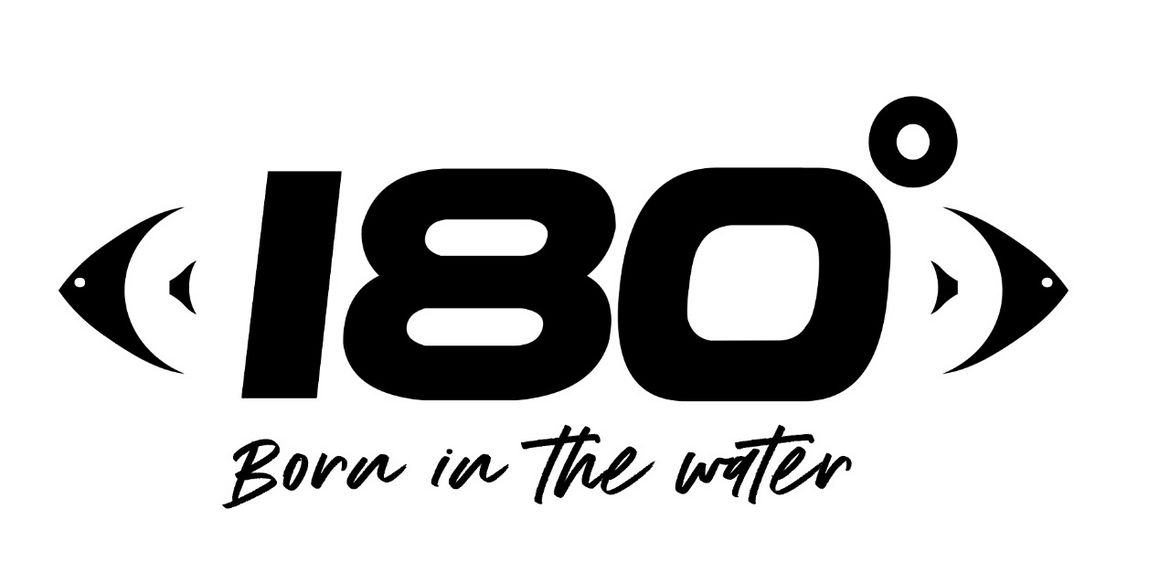 180° is a newly created and fast growing brand of Snorkeling Products.
We are building our distribution network nationwide and around the globe. Based in Miami we need your added value for growing up ASAP!
If you are fluent in English, Spanish, and motivated then please consider the following job offers :
Community manager.

Logistics Agent

Sales Representative.
These are full time jobs.
Join the fast expanding 180° brand! The team needs you.
Contact us now : contact@sealarger.com
Please join your CV and contact informations at your email.
FLVS Flex French Instructor Florida Certified

Application Deadline: January 9, 2023
Employment Status: Full-time
Contract Type: 12 Month
Annual Salary: $57,000
Location: Remote Office or School Based Facility as assigned
The Position:
The Instructor provides an educational atmosphere where students have the opportunity to fulfill their potential for intellectual, emotional, physical, and psychological growth. The Instructor organizes and implements an instructional program that results in students achieving academic success in accordance with FLVS and state policies and laws.
Please visit our career center at https://www.flvs.net/careers to view a detailed job description and apply today!
Minimum Requirements:
Education/Licensure/Certification:
Bachelor's Degree
Valid Florida Professional Teaching Certificate in content area assigned OR proof of active enrollment in a state-approved EPI or MAT program AND either a valid Florida state-issued Statement of Eligibility OR valid Temporary Certificate in French K-12
Endorsements as required by Florida Department of Education
Experience:
One year successful teaching experience within content area OR successful completion of an FLVS instructional internship program OR current enrollment in an approved EPI or MAT program
Three years' teaching experience, preferred
MCH consulting job offer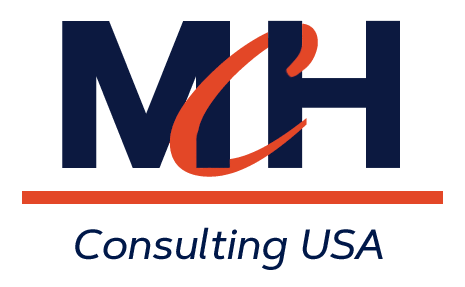 SENIOR INTERNATIONAL TAX PREPARER, CPA preferred
MCH Consulting USA firm has immediate permanent position for a Senior Tax Preparer (or Experienced Tax Accountant).
Our firm offers accounting, tax preparation and consulting to both domestic and international companies and individuals. We are specialized in assisting French-speaking clients based in the US.
We seek highly motivated individuals who not only want real career advancement but also want to contribute to a cool culture and our rapid growth. We have an environment that truly has an open door policy.
Therefore, if you want to join a Tax and Accounting firm with "out of the box" thinking, just click apply.
Personal Characteristics
Bright, self-motivated, organized and reliable
Enjoy working with a variety of clients and under deadline pressure
Ability to work independently and as a team player
High level of professionalism and integrity
Effective oral and written communication skills
Duties / Responsibilities
Aptitude to prepare complex returns with minimal supervision and minimal errors
Advise client in the tax preparation process
Review or preparation of accurate financial statements
Prepare tax returns for high net worth individuals as well as corporate & international informational returns (e.g., Form 1040, 1040-NR 1120, 1120-S, 1120-F, 1065, 5472, 5471, 8858, 8840, 8938, 8832, 8833, 8804/8805, 3520, etc.)
Prepare and examine accounting records and other reports such as FBAR & FIRPTA Forms
Assist with tax consulting
Perform tax research
Resolve minor issues directly with the IRS and other tax authorities
Assist Manager in running client engagements from start to finish, which includes planning, executing, directing, and completing tax projects
Be required to do part-time bookkeeping
Maintaining excellent client relationships.
Position Requirements
The candidate should have:
Master or Bachelor's degree with an emphasis in accounting and taxation
Minimum of 5 to 8 years related professional work experience (internships included)
Must possess an active PTIN (Preparer Tax Identification Number)
Proficiency in Microsoft Office, including Excel (required)
Experience with QuickBooks accounting software and ATX Wolters Kluwer (preferred)
Salary: according on experience and qualifications
Language: English and French (preferred)
Work authorization in United States (Required)
just click apply:
monique@mchconsultingusa.com
mchconsultingusa.com
SEPTEMBER 2022
Cartier Brand Ambassador
Miami, FL, US
Fixed Term

The story of Cartier is founded on audacity and passion. For more than 170 years we have embraced a bold, pioneering spirit that continues to inspire our teams across all Métiers from our boutiques to our workshops and corporate offices. Our 8,500+ colleagues of 90 nationalities are united by a shared independent spirit and commitment to excellence, striving to continuously enrich our Maison's heritage by pushing the boundaries of creativity.
At Richemont North America, We are proud to employ talent from many different backgrounds, experiences, and identities. We believe that when diversity and inclusion are fully embraced and empowered, creativity and knowledge emerge to deliver excellence. We continue to work towards creating a workforce that represents the diversity of our clients and our communities.

CARTIER BRAND AMBASSADOR - MIAMI

PRIMARY DUTIES
The Brand Ambassador at the Client Relations Center is responsible for delivering an exceptional service experience to all internal and external customers. This position will be located in a best in class, state of the art, Multichannel Customer Care environment providing information via phone and email and chat. The ideal candidate will have luxury retail sales experience, outstanding customer service skills, and the ability to convey enthusiasm and passion for the brand(s) they support during every interaction. Some outbound calls will be expected such as boutique warm transfers and advise clients of available orders to be collected.


KEY RESPONSIBILITIES
Handle inbound calls; greet all customers in a timely, professional and engaging manner.

Provide written responses to customers' inquiries via Email, meeting our service expectations in each conversation.

Build lasting relationships with customers by delivering first call resolution and taking ownership of every scenario.

Assisted sales: orders initiated by phone and/or website; this will involve a great deal of data entry and knowledge of the collections and use of storytelling trainings.

Consistently seek new product knowledge to act as an expert for assigned brand.

Display strong selling and negotiating skills; overcome objections and ask probing questions to close sales.

Access Facebook pages for each brand on a regular basis to stay abreast of launches and campaigns.

Use Social Media monitoring platform to view relevant conversations about the brands and respond/react to inquiries when necessary.

Answer a wide variety of customer inquiries, including where to send items for repair, status of repairs, cost estimates, service diagnosis, and timelines.

JOB PROFILE

Education:
Bachelor's degree preferred but not required, especially in Fashion, Retail, or related field

Required Experience:
3+ years in contact center/customer service environment/retail, or equivalent combination of education and experience from which comparable knowledge and abilities can be acquireD

Technical Skills / Abilities:
Experience in eCommerce, especially in the luxury retail sector preferred
Proficiency with Microsoft Office Product Suite (Word, Excel, PowerPoint, Outlook)
Experience using Brightware, Liveperson or other comparable Email and Chat management tools a plus
SAP knowledge a plus
Foreign language is a requirement, Spanish and/or Portuguese
Knowledgeable and active in the Social Media channels (Facebook, Twitter, Blogs)
Knowledge and enthusiasm for luxury brand market segment (fashion, jewelry, etc.)
Must display a high level of maturity, poise, sound business judgement, and change management to work with luxury and exceptionally demanding clients.
Quick learning who can absorb extensive information on our brands' history, product offerings and communications/advertising program
Confidence and technical agility to learn and use multiple applications and systems; ability to multi-task on a daily basis between those tools.
Flexible and availability to work within these hours of operation: Monday thru Friday (9am-9pm), Saturdays and Sundays (9am-6pm)
Flexibility to work holidays
Excellent verbal and written communication skills


Personal Skills:
Spanish is required & Portuguese is a plus
APPLY NOW:
jobs.richemont.com/Cartier/job/Miami-Cartier-Brand-Ambassador-FL-33109/851718301/
Continental Travel Group - Job Offer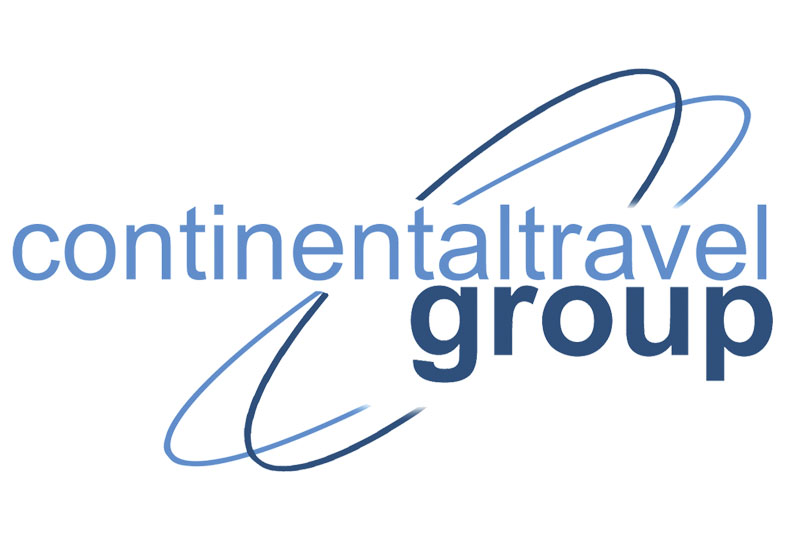 Job description
Industry: Airlines/Aviation
Employment Type: Full-time
The Continental Travel Group is seeking a travel consultant to join our growing and dynamic organization.
The Continental Travel Group (Est. 1988) is one of the largest independently owned agencies in South Florida and we know our future success depends on our ability to attract and retain the very best talent. We are seeking a travel consultant who is passionate about travel and committed to being their personal best. As you learn more about our company, you will agree that there is no better time than now to be part of our team.
The travel consultant is an important member of our team and would work with high level corporate accounts.
Working with the Director of Operations , the travel consultant is responsible for day-to-day travel bookings for both simple and dynamic itineraries while following the corporate travel policy set forth by the account. The Continental Travel Group encourages a spirit of teamwork, a collaborative environment and support in the work place.
• Amadeus experience preferred.
• Travel agency experience preferred.
• Multilingual is an asset.
• Advanced level English verbal and writing skills, including the proper use of English grammar is required.
• Entry to intermediate level skills in computer software skills (Microsoft Word, Excel, PowerPoint, Outlook).
• Quick and critical thinker.
• Must be service oriented.
• Take pride in being of service to travelers.
• Willing to take ownership of projects.
• Able to work from an office.
The Continental Travel Group is a travel management company established in 1988 with headquarters in Coconut Grove, Florida. Our greatest strength is providing the highest level of customer service while acting fiscally responsibly on behalf of our clients.
With over $25 million in sales annually, the agency has top tier relationships with all domestic and international carriers. Additionally, the Continental Travel group is a Virtuoso member and a top producer for many hotel groups providing exceptional amenities for our leisure clients.
The Continental Travel Group is a dynamic and forward thinking company which encourage growth for our employees.
Salary nformation to be discussed upon contact and is based on experience.
Employment packages may include salary and commission.

ADDICT Miami- Bal Harbour Shops

Retail Store Manager
Job description
The ideal candidate will have an ability to manage the daily operations of the retail store and complete tasks related to inventory tracking, marketing and customer service. They should be a confident salesperson and be able to share their best practices in order to onboard new employees. This candidate should also possess strong leadership skills and be able to assign duties to relevant employees in order to maintain the function of the store.
Responsibilities
· Manage daily operations of business and ensure sales goals are met
· Direct employees in daily operations such as serving customers, inventory taking, reconciling cash and managing in store marketing
· Assigns duties to relevant employees
· Conduct hiring and onboarding of new employees
· Ensure adherence to health and safety regulations
· Track and manage inventory at store
Qualifications
· Strong knowledge of the luxury industry with Luxury sensitivity.
· Sense of initiative and commercial creativity with fashion sensitivity
· 5 years of retail and retail management experience Demonstrated ability to train employees and be an effective salesperson
· Strong customer service, management and communication skills
· Bachelor degree.
· Flexibility in schedule and working hours.
Art Sales Consultant - Miami

Description of the company:
Art Sales Consultant - Miami
Galeries Bartoux, a family artistic adventure.
For nearly 30 years, Galeries Bartoux has been an international group with 20 Art Galleries located in France, Monaco, London, New York and Miami.
The artistic approach of the Bartoux family is to interact with the public by raising their awareness of Art while opening a window on new and exciting cultural values.
The Art Galleries of the group are open spaces. These are places of exchange and meeting between enthusiasts from different backgrounds.
Galeries Bartoux are working with great masters, established artists and emerging artists. It's this alchemy that creates the DNA of Galeries Bartoux.
With an unconditional love of Art and an in-depth knowledge of Artistic professions, Galeries Bartoux goes beyond prejudice.
Job Description:
Galeries Bartoux is looking for a Sales Art Consultant to join the dynamic Team of their Art Gallery in the great location of Miami design district!
Your missions, if you accept it, will be the following:
Who we are looking for:
Do you want to break the codes of the artistic industry and contribute to the beautiful Journey of GALERIES BARTOUX and its artists? Don't hesitate, this job offer is for you!
Start Date : As Soon As Possible
Location : USA, FL, Miami
Type of contract : Full Time, Permanent
Salary : Details will be shared with candidates during the recruitment process
If you are interested in this offer, do not hesitate to send your application to the following email address: recrutement@galeries-bartoux.com